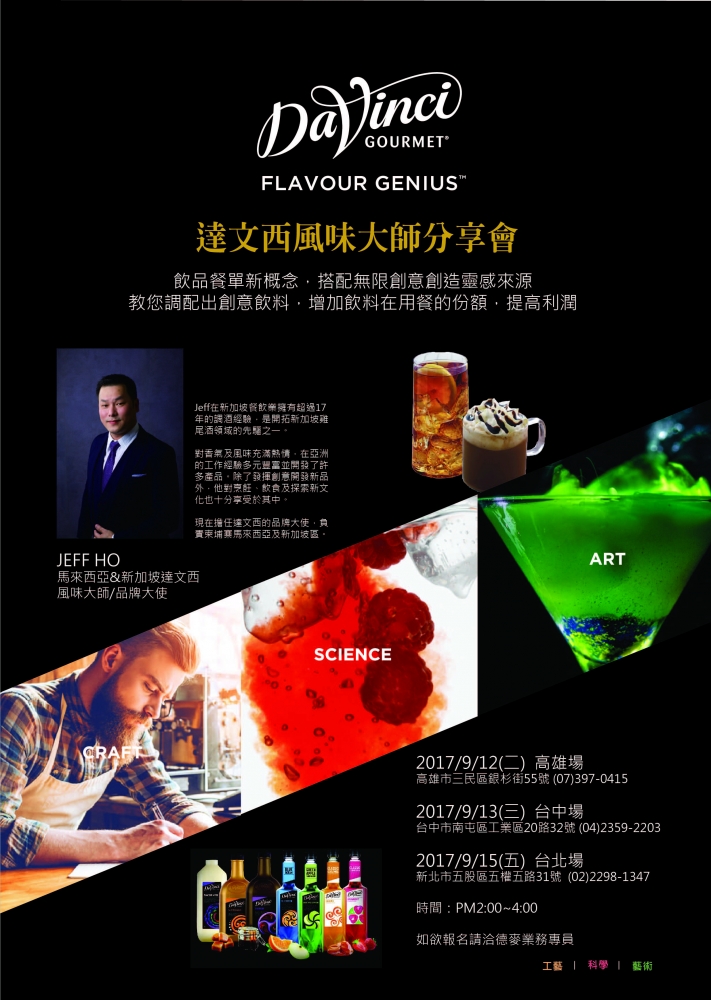 2017/09-DaVinci EVENT>
2017/09-DaVinci EVENT
Pastry Che
Jeff Ho
Market Flavour Genius | Malaysia & Singapore
Biography
Jeff is a mixologist with over 17 years of experience in the F&B industry and is among the pioneers of the bespoke cocktail scene in Singapore.
He has always had a passion for fragrance and flavour and has worked on varied projects in Asia.Other than coming up with new creations, he enjoys cooking, dining out, and exploring new places and culture.
He is currently a market flavour genius with DaVinci Gourmet supporting Cambodia, Malaysia and Singapore.

PM14:30~PM16:00
2017/09/12 Kaohsiung branch
2017/09/13 Tainan sales office
2017/09/15 Taipei